…and then I'm back to bed. One day home to try to recover, it will be worth the hit in pay. Ah, the life of a contractor. Heh.

This one is a bunch of pinky colors swirled together.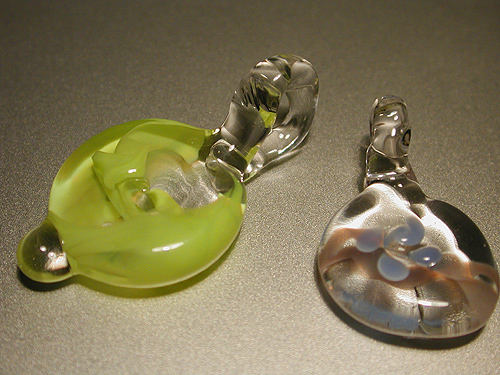 As promised, my experiments. Self-hanging pendants. Not bad for a first shot.
Bed. Now.