Hm. Writing in lunesse.com and using rss feeds means no ljcuts! Must be a way to do something similar. Ah well, until then, only two or three photos per entry, so that I don't hog friends lists of those nice enough to stick with me in my move to rss.
I have an assignment to make a heart necklace for a girl going on 7 in a few weeks. =) Hopefully one of these will suffice.

String o' hearts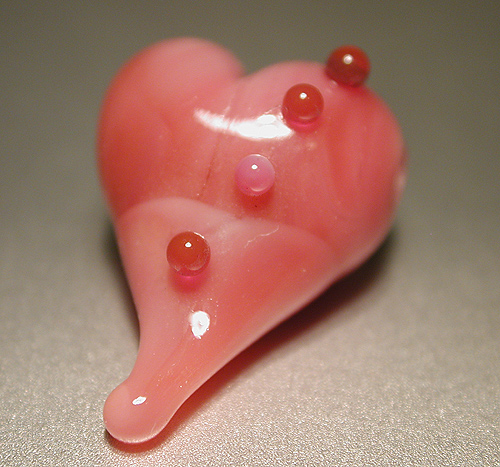 Pink Row

Pink Swirl (darn bubble!)
More later.