Almost forgot to post here….we found this amazing spider on the roses.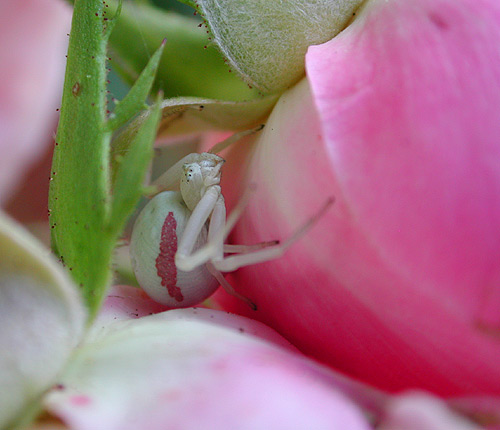 Further research by a friend labels it a Crab Spider. They can slowly change color to match the flower they sit on, and they don't spin webs…they just sit and wait for dinner. It's listed as neutral to good guy in terms of garden harm or help.
I certainly have never seen a white spider with pink racing stripes before. She's so badass!