We are off today to be with family for Turkey Day. Flying. I'm calmer this time than usual, but I'm still not thrilled about it. It's a short flight at least.
Made my first dichro bead Tuesday. I love the color, the glass started out reddish/yellow!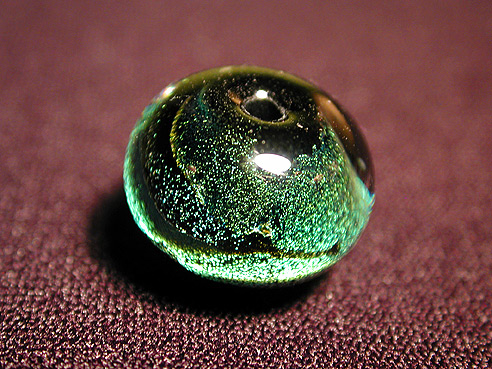 If I have access to them Internets I'll update from the road, otherwise, I'll be reading, relaxing, playing a little golf (now that's comedy), making a couple of bracelet orders, and hanging out with family. I haven't seen some of them since I moved to Oregon, so…lots of catching up to do.
Take care and I will be back in a few days. Yep. Planes will be good.