I was a little more together with it Sunday, but large beads are still something that needs a lot of practice.
My first pig, you saw awhile ago, next to a BIG pig.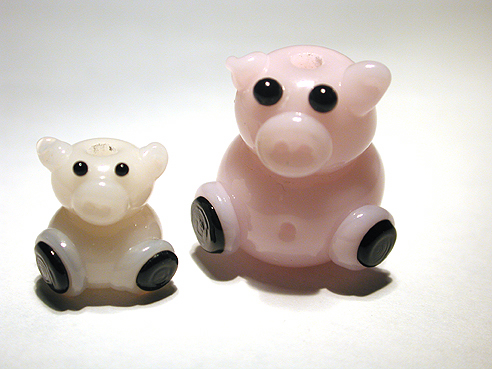 Working with Bullseye lustre. Now I can REALLY get those metals to POP.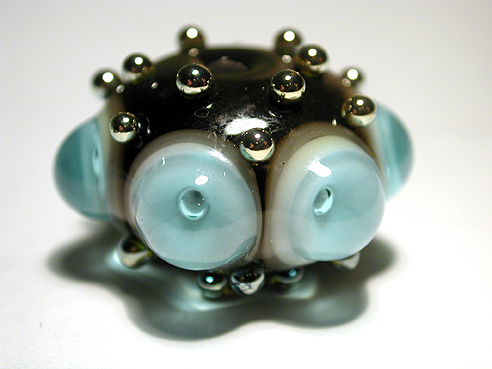 Went to a holiday party last night at DLJ's boss's house, a giant home up in the West Hills. ("I will buy you that big house, way up in the West Hills" -Everclear). It was a lovely home, the party was catered by the in-house chef they have at work, and I had a good time talking with some lawyer types and other types a well. After hearing the talk about billing, cutting billing, how many hours they need per month to get a bonus, phew. Definitely not a career for me! Enjoyable time, home by 10, so I could pack up some things to go in the mail before bed.
Speaking of parties, my going away party at work is today. It's sweet they are having one for me, I'm just a contractor, after all. I do feel loved today.
More later!