I am off to California today. Before that, an electrician is coming to rewire my studio a little to make the big mama all working and stuff.
Laundry, packing, charging the ipod, and gathering my website ideas for my client.
I hope to make it to my favorite old haunt of a Chinese Restaurant, U-Lee, while I am in the Bay Area.
Last night I started my second ring. I got a lot further along in the three hours of class than I did the first time around. The first one is done, but DLJ says it is too wide for everyday wearing. So I will make him one more, after I make one for me. Still, I am proud of it. It has a small seam that is visible, hopefully the next one will be better in that regard.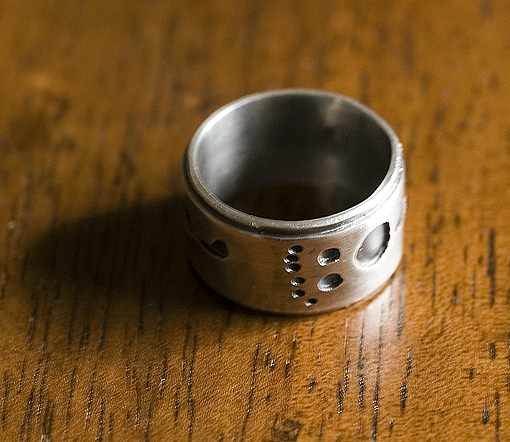 It's cat imprints. feet, butt, tail. One for each cat.