It's about time Luny started making moons.
Here's two beads, one 1.25″ lentil and one regular round bead, smaller, from two angles.

Another bead has a front with a moon like above…
…but the back has a STAR! (ok, a violet cubic zirconia…:p )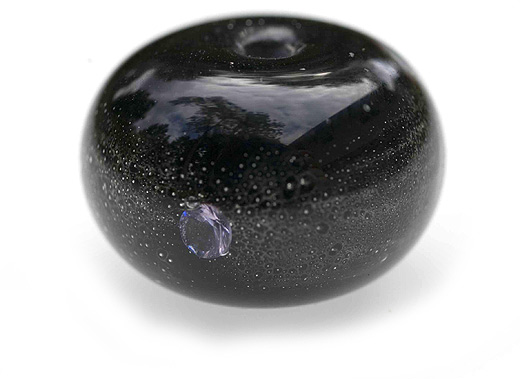 This afternoon we are off with friends to a sake tasting at a new by sake brewery. Yes!