One more of my boys, because they made my Mother's Day so nice.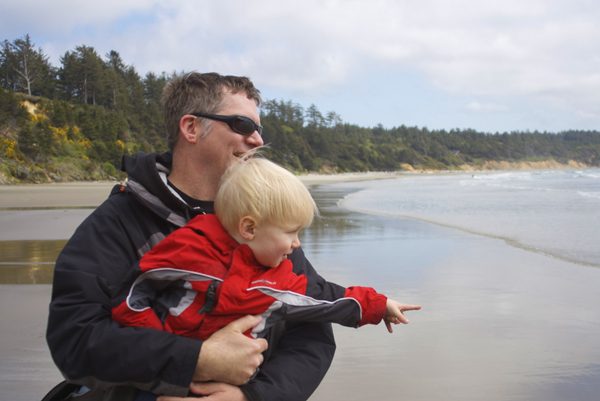 It was a really good day today. Last year I was sick, sick, sick for no good reason in bed all day.
Today we were at the coast. Derek had his first in-the-ocean experience and really had a great time! He was cold but didn't want to leave, but walked up over 50 steps all by himself back to the car.
These two pictures are from the beach: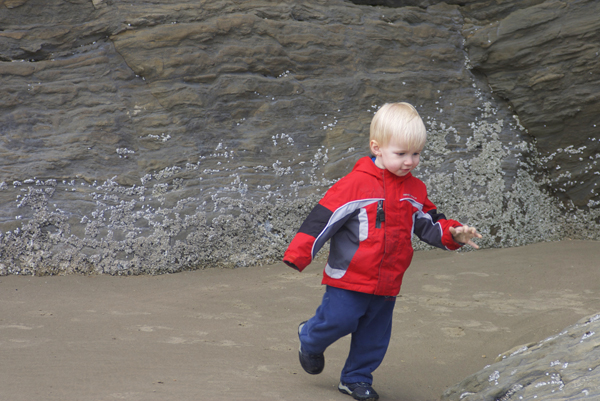 He just kept pointing out into the water saying "Wow" and "More," wanting the little waves to come in again. He watched paddle surfers and ran around the beach, until he found the water around his shoes, that is. Then that is all he wanted to do. Ocean boy!
We had a lunch of breads, meat and cheese in the back of the car before we went down the stairs to the beach. Dinner was BBQ from Riptide, just down the street.
More later, my chocolate chip cookies are just out of the oven!