I sold the glider chair today. The one I sat in with Derek the first days of his life in the world,all the way up until the day before we put his big boy bed that we built by hand into his room. That was Memorial Day weekend.
It went to a guy for his fiance, they are expecting a little girl. I sent him the links for the Miracle Blanket and Happiest Baby on the Block and wished him well.
*Sniff*
I got the glider used myself, so I ended up breaking even on it.
How they grow. But Derek's room looks nice, with lots more room with that big chair gone. Still. So many evenings, mornings, late nights…..listening to the guy deliver newspapers at 3:30 AM, when I was up night after night when he was….watching the seasons change from that chair….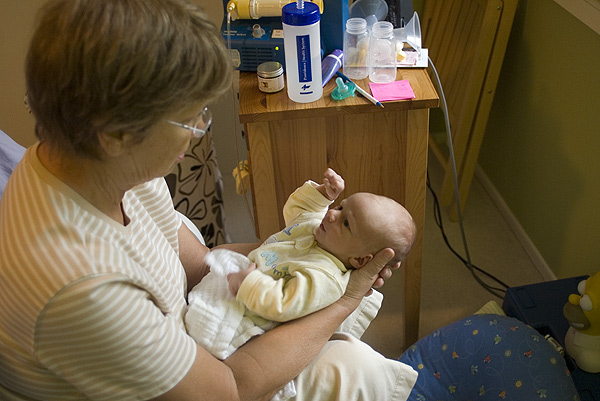 Derek in the chair with Gram, just a few days old. Can't see the chair but… whatever. =)
time. it passes. pay attention.